Advantages of production business in Armenia
Located in western Asia, Armenia exported US$2.6 billion worth of products around the globe in 2019.
With the highest GDP rate in all Europe (7.6% GDP growth and GDP CAGR to 2020 is 3.2% for Armenia vs. CAGR of 2.7% for global GDP), economic reforms, and "open door" policy, Armenia became a wanted island for investment and production business.
Foreign investors appreciate economic reforms, openness, and investment-oriented efforts of the Armenia's Government to develop Armenia business environment and promote the processes of starting a business in Armenia. As one of the most open investment regimes in all CIS countries, Armenia has bilateral investment promotion and protection treaties with 40 countries and free trade agreements with CIS countries with a market of about 250 million people. This makes Armenia an incredible country to start a business!
Armenia's industrial production sectors
Industrial production is determined as the output of the industrial sector's businesses of the economy in Armenia.
Manufacturing was and is the most important sector of Armenia's production sector and worth 60% of total production. Other main segments, besides manufacturing, are food production with 20%, metals with 11%, tobacco – 9%, and drinks with 7%. Electricity, gas, steam worth 20% of total output, the mining and quarrying – for 18%.
Historical review
As a part of the past Soviet Union, Armenia made a tremendous step forward, became the economic, industrial, scientific, and cultural giant of the Union.
Soviet Armenia was a leading industrial-agrarian country, Soviet Union Silicon Valley with developed education, and science, culture, and art.
As a part of the Union, Armenia changed from an agricultural country to a serious manufacturing and scientific center with highly developed metalworking, machinery, light industry, food, and beverage production. Engineering and world-class scientific institutions were and are Armenia's visit cards around the world.
After proclaiming independence, from 1991 Armenia entered the Commonwealth of Independent States (CIS). Today Armenia is a member of about 50 international organizations, such as the World Trade Organization, the World Customs Organizations, the United Nations, the Organization for Security, the Council of Europe, Cooperation in Europe (OSCE), International Organization of La Francophonie and others. Armenia is included under the EU endorsed European Neighborhood Policy from 2004.
Why investing in Armenia?
With GDP growth of 7.6% in 2019 (predicted 1.7% growth for pandemic hit 2020), economic reforms, low inflation rate, and "open door" policy, Armenia is a perfect country to start a business, and that's why.
Investor friendly country
Does Armenia investor friendly country? – We say Yes!
Armenia is one of the top EAEU countries with economic freedom and an investor-friendly environment. Open legislation system for foreign investors shows Armenia's commitment to attracting foreign investors.
Low taxes
No taxes for such sectors as micro-businesses, IT start-ups, free economic zones, and industrial zone companies, companies operating in certain border towns and villages. 

Only 1.5-5% tax for the companies with annual sales of less than $240,000.

Armenia doesn't tax capital gains of security, real estate, or other assets sales.
Foreign ownership availability
A company can be 100% owned by a foreigner in Armenia. No local partners or agents needed. A foreign investor can be the only director and owner of the founded company in Armenia.
No objections for applying for Armenian residency or citizenship. No need to reside in the country to run the company. Even all the directors and employees can be foreigners.
Extra-Fast and easy company registration
Half an hour is enough for company registration in Armenia
Registration is done in a fast and easy way within one to three days, depending on the physical presence of the owner.
Minimum documents are required
No need to rent an office or hire local people, open a bank account, etc.
Educated, low-cost labor force
The Armenian adult literacy rate is 99.7%.
Minimum monthly full-time salary is $140-150
What production segment is worth choosing for starting a production business in Armenia?
Agriculture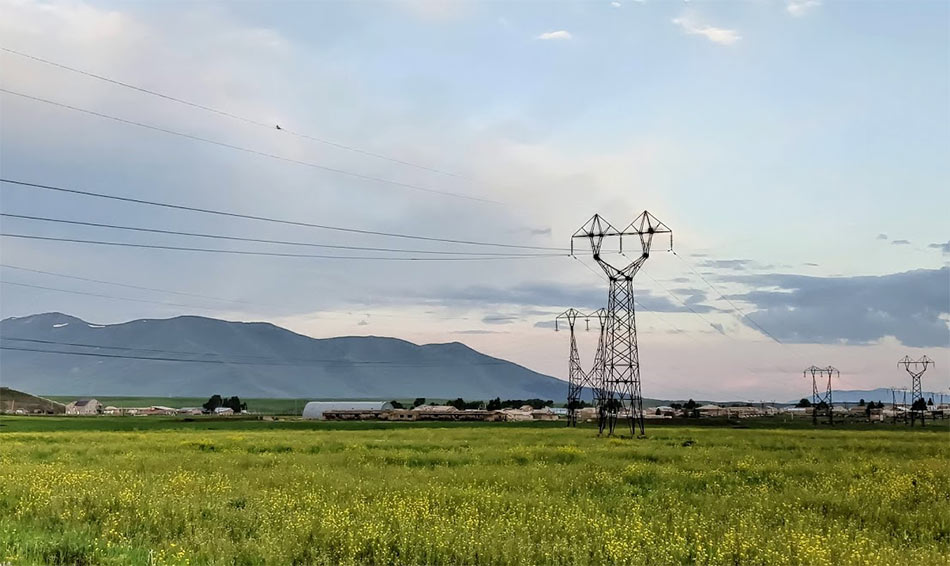 One of the most effective sectors of the economy in Armenia is an agro-processing industry, which is important for many reasons, such as rural population employment and stable income insurance, food, and economic security, agricultural market independence, stable supply of quality food.
According to the latest ratings, there are more than 1600 food-producing companies in Armenia today the products to which are exported worldwide.
For example, Armenian exports agricultural products to the EAEU market of more than 180 million consumers with minimal customs fees and bureaucratic trade barriers.
eRegulations Armenia platform is another supporter, created with the funding of the Austrian Development Agency in cooperation with Business Armenia and the United Nations Development Program, that guides foreign investment entrance in Armenia. The platform was created within the framework of the "E-governance as a Tool for Facilitating the Government to Attract Foreign Investments" project.
Light industry
One of the fast-growing sectors in Armenia today is the light industry, which was one of the major export-oriented Armenian sectors during the Soviet Union years.
Today, the light industry has a great perspective to become one of the major export-oriented industrial sectors.
Armenia's second-largest city Gymri was the major textile manufacturer during the Soviet era not only for Armenia but for all Union.
Today LenTex is a leading textile manufacturer from Gyumri that can market its wares overseas.
Other major textile producers are Multi Textile, Alex Textile, and other minor manufacturers.
The United Nations Industrial Development Organization (UNIDO) established a new Light Industry Training Center in Armenia in 2019, which makes the country a provider of high-quality technical support services and training for national and international manufacturers.
Winery
As a motherland of winery Armenia's wine industry, today is a leading branch of the economy. A large amount of wine, cognac, brandy, and other alcoholic beverages companies produce goods not only for the local market but also for export. Armenian wine and cognac are well known around the world for high quality and exquisite taste.
IT sector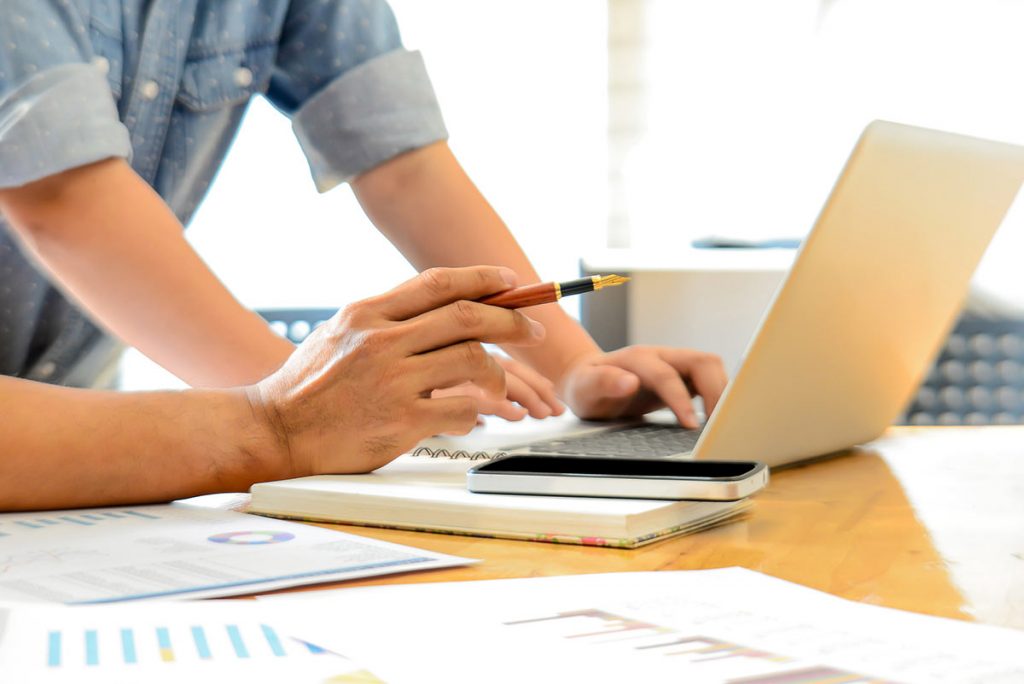 Armenia was and is the Silicon Valley of the region, for sure! Due to strong educational heritage, Armenian IT specialists and engineering companies are well known worldwide. Many world-leading companies, such as Microsoft, IBM, Synopsys have branches here.
However, Armenia is not only an outsourcing country but also famous for its products. Products like PicsArt, Krisp, 360 stories are just a few of those well-known solutions, created in Armenia. The government announced high technology as one of the main directions of the country's economy – no taxes for IT start-ups policy encouraged many to start a business here.
Renewable energy
Renewable energy is one of the growing, and maybe unfairly overlooked sector in Armenia. Due to natural resources, this sector has great potential for both local consumption and export. Today RA Government provides large incentives for investing in renewable energy. Government constant purchase insurance and contracts for renewable energy producers, which is a significant stimulus for investment in renewable energy production.
Natural Cosmetics
The era of synthetic cosmetics is over. Today environmentally conscious customer gives preference to natural ingredients, rejecting the use of synthetic and harmful materials in cosmetics and self-care products, which harm both human body and environment. Hence, the production of organic and natural beauty products becomes especially important. During the last 3-5 years, many companies have been established and fastly developed, starting even to export their products. Nairian, Bnatur, Dyuten, and Lucin Organics are just a few examples of successful natural cosmetic and self-care brands that are already well known worldwide.
.
These are the few sectors – potentially perspective, and interesting for investment in Armenia, however, the main and most important actives of Armenia are people and precious land, rich with minerals, natural resources, flora. Whether investing in renewable energy or natural cosmetics production, the Armenian Government and people welcome and support the investors in all possible ways.
Author: Peproneh Badalyan | Linkedin