Armenia is a relatively young country in terms of real estate investments. Still, in the past few years, the country has emerged as an attractive destination for foreign citizens and investors looking to buy real estate. 
The interest in real estate brought a 34.5% increase in property value, starting from the capital and slowly expanding to other regions as well. According to the 2022 State Cadastre Committee, there were more than 200.000 state-registered real estate transactions, a record number in the past 12 years. This growth is driven by economic activity, the interest of the population in owning property, and the increase in foreign investment interest. Thus, in 2022, around 2000 units were purchased by foreigners, 22% more compared to the previous year.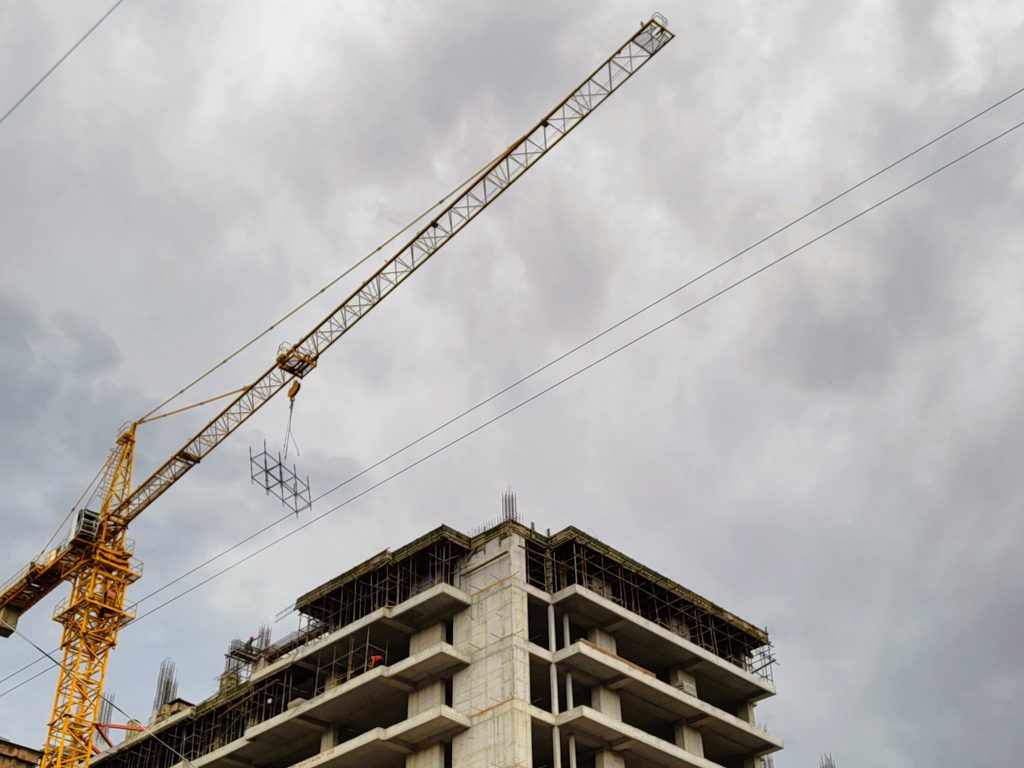 In parallel with the growing interest in property purchases, the market has registered a significant 19% price growth per square meter between 2021 and 2022. The data of 2023 is not yet available, but with a simple sneak peek at the real estate market and tracking the prices, you will clearly see the stable growth of prices. Nevertheless, the price increase doesn't lead to interest and demand decreasing. 
Analysts predict the prices will continue to rise, so today is the day to decide whether to purchase a property in Armenia. But before that, here are 10 things you should know about buying real estate in Armenia.
Foreign ownership of property
Armenia allows foreign citizens and investors to own real estate without restrictions, having the same rights and responsibilities as residents. Property owners will then have the right to sell, offer for rent, lease, or dispose of the property at will. Owning a property will further qualify the owner for a temporary or permanent residence permit. The law does not apply to the acquisition of agricultural land. Foreigners are required to register a legal entity and purchase land under that entity. 
Location and construction type
While the location may, at first, seem to be a matter of individual preference or convenience, investing in property requires a closer investigation of its location. If the property is considered an investment, the location may play a more significant role in the decision-making process than the construction type. In these terms, Yerevan and areas near the capital are, so far, in high demand with higher prices. Next come the tourist towns that attract property investments as a starting point for hotel or restaurant businesses. As for construction type, new constructions have a higher price, but at the same time, they will not lose value over time, or even if they do, the inflation will be less tangible. 
According to apartment construction types, there are primary and secondary market properties with different purchase terms.
Price monitoring
While prices tend to rise, it is wise to monitor market trends and property prices to make informed decisions. A property appraisal is also mandatory to get an independent review and a reasonable estimate of the property. Still, there are some inconsistencies in a valuation report. Due to property rate inflation, the prices are way higher than their cadastral value. Property appraisals consider solely the cadastral value but not the market value, creating a massive gap between the two numbers. Nevertheless, it is always advised to evaluate the property before making a decision. 
Real estate agency vs. direct seller
Engaging a reputable real estate agency can provide several benefits, including access to a wider property selection, expert advice, and assistance with negotiations and paperwork. At the same time, agency services mean a commission fee (2% in Armenia) that may be rather substantial if the property price is high. If you are not ready to pay the fee, be ready to spend time searching the market for suitable properties. While directly purchasing from a seller may offer more flexibility, it also requires thorough due diligence and legal guidance with documentation. 
Buyer-seller relationships
Establishing a good rapport with the seller can facilitate smooth negotiations and transaction processes. At the same time, this relationship is full of pitfalls and hidden risks. No verbal agreement is valid and is not enforceable if not authenticated by a notary. The buyer or seller can opt out of this arrangement at any time if there is no written and signed document showing the seriousness of the intentions of both parties. Such a document will also include the property price that cannot be changed by the end of the agreement. 
Money deposit; Do's and Don'ts
As stated above, no verbal agreement has the power of law. To secure the property before the final purchase, the buyer or seller may offer a money deposit that should be secured with a written, signed, and notarially approved document. In the event of a verbal agreement or agreement termination by one of the parties, the deposit becomes non-refundable. 
Documentation
Before any agreement, it is advised to thoroughly review and verify all property-related documents, including title deeds, permits, land use rights, and building documentation. The assistance of a legal professional in Armenia will assist in acquiring and validating the necessary documentation.
Payments
Under a new law adopted on July 1, 2022, property purchase payments in Armenia are to be made via bank transfer. All terms are agreed upon, written in the agreement, and verified by a notary. The price of real estate is agreed upon in local currency, Armenian Drams, and the payments are respectively made in local currency.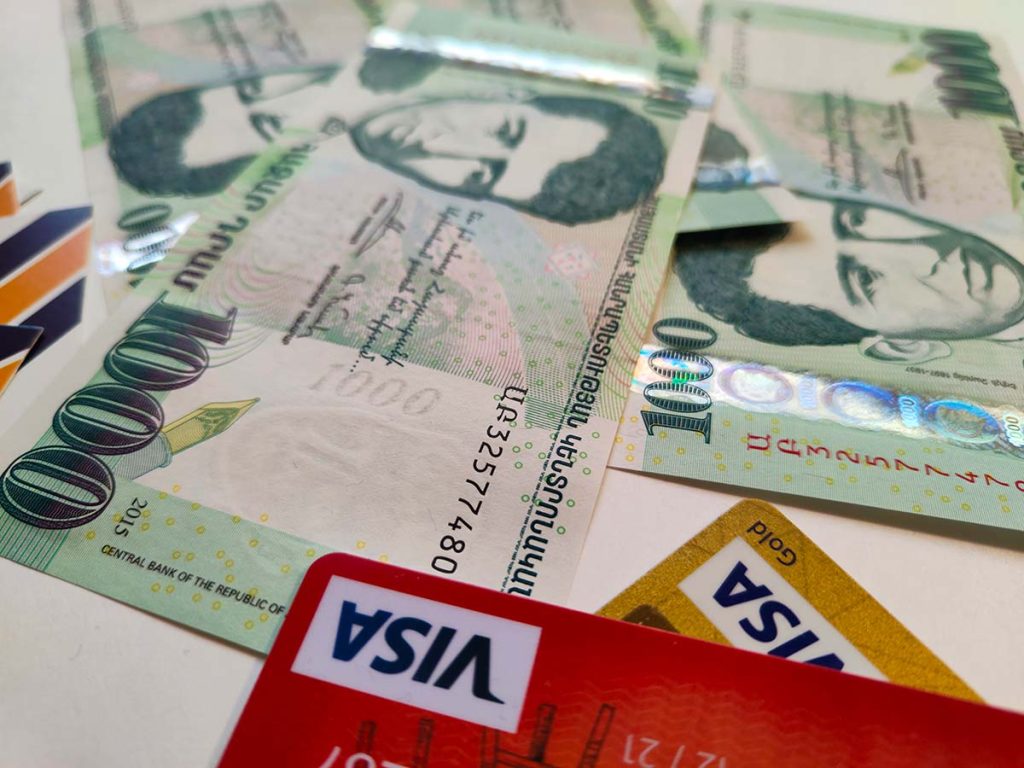 Ownership structure
When purchasing real estate in Armenia, consider the ownership structure that best suits your needs. Three ownership statuses are eligible in Armenia. 
Sole ownership: Unlike other countries, which oblige you to share ownership status with a spouse, Armenian law allows you to have property in your sole name regardless of marital status. According to the Republic of Armenia Civil Code, the spouse of the property owner gets a 50% share of the property even if the name is not registered on the property and will be considered a co-owner. 
Joint ownership: The ownership model supposes multiple owners, each holding a share based on the pre-arranged terms between them. Regardless of share size, owners are entitled to make decisions.
Company ownership: It is possible to purchase property under a local or foreign limited company but with different tax regulations (mostly non-favorable).
Registration, fees, and taxes:
Upon finalizing the purchase, ensure the property is properly registered with the State Register of Real Property. The buyer will have 30 business days to register ownership rights with the State Committee of Real Estate Cadastre of the Republic of Armenia; otherwise, the sale and agreement will be considered invalid. The application is submitted within 4 business days, after which the owner gets the document of property rights. The process is now online, and it is possible to download ownership documents without visiting the SCREC. Registration at the notary and ownership registration have additional fees.
* * *
Armenia's real estate market has seen remarkable growth in recent years, making it an enticing destination for foreign citizens and investors seeking to capitalize on its potential. The surge in property value, the increasing number of real estate transactions, and the expanding interest from foreign buyers reflect the country's economic vibrancy and investor confidence.
As the market continues to evolve, it becomes crucial for individuals and organizations from abroad to make well-informed decisions when investing in Armenian real estate.
By combining our legal consulting expertise with accounting and tax services outsourcing and legal entity establishment services, Tower International Consultants offers a comprehensive solution to support your investment and business endeavors in Armenia. Our goal is to empower you with the knowledge, resources, and strategic guidance needed to make informed decisions and achieve your business goals in this thriving country.
Contact Tower International Consultants today to explore how our integrated services can facilitate your real estate investments and business expansion in Armenia. Let us be your trusted partner in unlocking the full potential of Armenia's promising opportunities. Together, we will build a strong foundation for your success in this dynamic and growing market.