In this guide, we will delve into the most common questions potential investors have about Armenia. From the legal and regulatory framework to investment incentives, we will cover the fundamentals necessary for making informed decisions. You'll also gain insight into the key sectors that offer the greatest potential for growth, such as technology, tourism, agriculture, and renewable energy.
Whether you are considering launching a startup, expanding your business operations, or diversifying your investment portfolio, this guide will equip you with the insights needed to assess Armenia's potential as an investment destination. So, let's embark on a journey of discovery through the frequently asked questions about investments in Armenia and unlock the opportunities that await you in this vibrant nation.
Frequently asked questions about investments in Armenia
The global investment environment is currently in a state of flux. The pandemic, followed by the war in Ukraine and rising inflation, is having a critical impact on investment sentiment. As a result, investors and investing organizations become more risk-averse and consider only those investments that offer a degree of stability or at least predictability. 
Despite the global challenges, Armenia can be considered an emerging investment market in the region due to its stable growth in past years and growth potential. With a relatively small market, the promotion of investments in Armenia is critical for the economy and the country overall as a way to stimulate employment and increase the country's reputation, exports, and business environment. And to ensure sustainable growth of investments, Armenia has adopted an "open door" investment policy. Now, let's dig deeper into the topic. 
State of the Investments in Armenia
In recent years, Armenia has made significant progress in economic development. Particularly in Q4 2022, Foreign Direct Investment in Armenia increased by $256.80 million. The volume of investments in 2022 was $3,800,000,000. Although a significant percentage of investments were made by the Armenian diaspora, in Q1 2022, there were 14 registered FDI projects. According to the World Bank, Armenia continues to be the leading country in the CIS in terms of FDI appeal.
At the same time, Armenia's GDP expanded 12% in Q1 2023, with manufacturing being the largest contributor to growth. Total exports have also grown to $626 million, up 173% compared to the previous year. This pace is quite promising for the country to present itself in a positive favor for investments. 
Strengths of the business and investment environment in Armenia
Strategic Location: Being at the crossroads of Europe and Asia offers opportunities for trade and investment between these regions. The geopolitical situation in the region is unstable, but Armenia's role remains important. 
Information Technology Sector: Armenia has been successful in developing its information technology sector, with a vibrant startup ecosystem and numerous tech companies. The government has implemented policies to support this sector, including tax incentives and the establishment of technology parks.
Favorable Tax Incentives: Armenia offers attractive tax incentives for businesses, including a flat income tax rate of 20% and a reduced corporate income tax rate of 18% for IT companies. The government has also implemented measures to simplify tax procedures and reduce bureaucracy.
Free Economic Zones: Armenia has established free economic zones offering tax benefits, streamlined regulations, and infrastructure support to attract foreign investment.
Latest updates in Armenia's investment environment
Armenia plans the construction of industrial parks and dry ports in collaboration with China Civil Engineering Construction Corporation, one of the largest corporations in China.

Armenia and Iran plan to create an "Araks-Meghri" joint free economic zone that will include a free commercial and industrial zone in Meghri.

International game development company My.Games, with over 1 billion users, headquartered in Amsterdam, opened an office in Armenia.

The Czech Balus Tech company will soon launch small aircraft manufacturing.

The construction of the Dalan technology center started in Yerevan, amounting to over $125 million in investments.

BostonGene, an IT Healthcare startup, with several billion-dollar investments, moved its company to Yerevan. 
Investing in Armenia: Q&As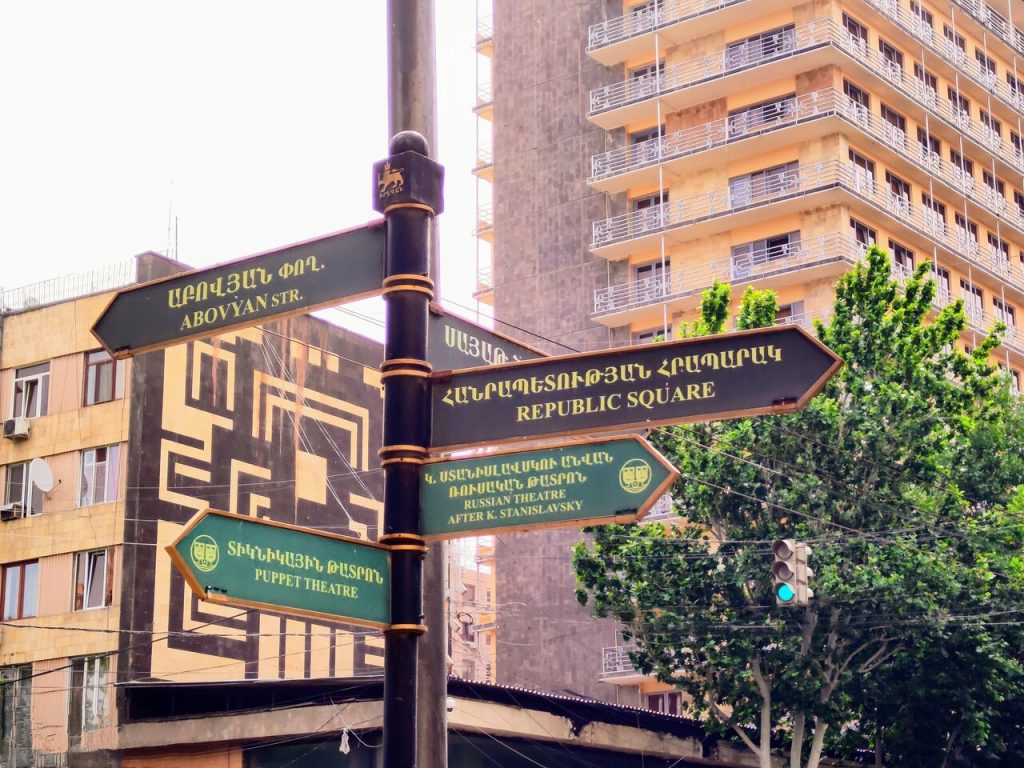 What are the investment incentives in Armenia?
100% ownership is permitted.

No specific authorization is required for an investment.

VAT payments for imported goods with a total value of 300 million AMD are deferred for three years.

As of Chapter 11 in the

Law of the Republic of Armenia on Foreign Foreign Investments,

investors can choose which law to use for investment guarantees in case of any changes in legislation for a five-year term. 

No restrictions on the transfer or conversion of money or capital repatriation. 

No geographic restrictions on investments. 
What are the various ways in which foreign investors can implement investments in Armenia?
A fully foreign-owned company: Foreign investors can establish a new company by creating representatives, affiliates, or branches. Alternatively, they can opt to acquire an existing company in Armenia.

A joint venture or purchasing shares: Establishing a new joint venture company in collaboration with Armenian companies or citizens by sharing ownership. 

Investing in securities, such as stocks, bonds, or other financial instruments issued by Armenian companies or the government.

Obtaining land use permits or concession agreements: Entering into concession agreements for utilizing Armenian natural resources or using land in partnership with Armenian companies or citizens.

Acquiring other property rights, including real estate, intellectual property, or other tangible and intangible assets.
What are the key sectors or industries in Armenia that present promising investment opportunities?
Information technology: The IT sector is estimated to have the highest investment potential in Armenia. 
Agriculture: The second attractive sector that will grow exponentially is sustainable organic agriculture, with its fertile lands.
Renewable energy: The renewable energy sector, including solar, wind, and geothermal energy, is estimated to have up to 15% of investment potential. 
Manufacturing: The manufacturing sector is estimated to have a potential of up to 5%. 
Tourism: The incoming tourism in Armenia interests investors as a destination for the development of agritourism, adventure tourism, and rural tourism. 
How does Armenia protect intellectual property rights, and what legal frameworks are in place to safeguard investors' interests?
Armenia has several laws and regulations protecting intellectual property rights (IPR). These laws include the following:
Law on Copyright and Related Rights

Law on Patents

Law on Trademarks

Law on Geographical Indications

Law on Industrial Designs

Law on Integrated Circuit Layout-Designs
Armenia is also a member of several international treaties that protect IPR:
Paris Convention for the Protection of Industrial Property

Berne Convention for the Protection of Literary and Artistic Works

Trilateral Agreement on Patent Cooperation

Patent Cooperation Treaty

WIPO Copyright Treaty

WIPO Performances and Phonograms Treaty
Are there any specific investment promotion agencies or resources available to support foreign investors in Armenia?
Several companies operating in Armenia offer investment and business opportunities, such as Invest in Armenia, Enterprise Armenia, Armenian Development Agency, Development and Investments Corporation of Armenia, etc. 
What local partners or contacts could assist with market entry and navigating the business landscape in Armenia?
Local partners and contacts, such as Tower, can provide accounting, business, and advisory services for entrepreneurs, companies, investors, and financial institutions looking to start a business or invest in Armenia.
Are there any specific opportunities for investment in Armenia's technology or innovation sectors?
According to Crunchbase News, Armenian startup-ups have raised more than $200 million in 2022. In 2022, the market got new players in Armenia's venture capital system and new companies that moved to Armenia from Russia and Belarus. The state-level support, the IT Development and Support Council, the Enterprise Incubator Foundation, and other state and private organizations are contributing to the promotion of the IT sector as the most attractive investment. 
Are there any recent policy changes or reforms that impact investment?
To make Armenia an attractive destination for foreign investment, the government has implemented the following reforms:
Streamlining the registration process for businesses.

Reducing the tax burden.

Strengthening the legal framework.
Why invest in Armenia?
We live in turbulent times, with digital revolutions, inflation, pandemics, and geopolitical storms. While the storms are winding around the borders, Armenia remains a shiny spot on the map, attracting international organizations to invest. With a professional partner and advisor like Tower, it will be easier to navigate the new market and grab attractive perspectives.
Tower, a renowned professional services firm, stands ready to assist and guide companies through the Armenian market, offering top-notch legal advisory services, accounting outsourcing solutions, and expert tax services in Armenia. With Tower as a trusted partner, businesses can confidently navigate the intricacies of the Armenian market and seize promising opportunities.