What we want to introduce in this article:
What is important for entrepreneurs to start a high-tech business in Armenia
Privileges for startups launching IT-related business in Armenia
How can outsourcing consulting company impact on growth of the IT business in Armenia?
What type of outsourcing services mainly necessary for Armenian high-tech businesses?
How Tower International Consultants can help set up IT companies in Armenia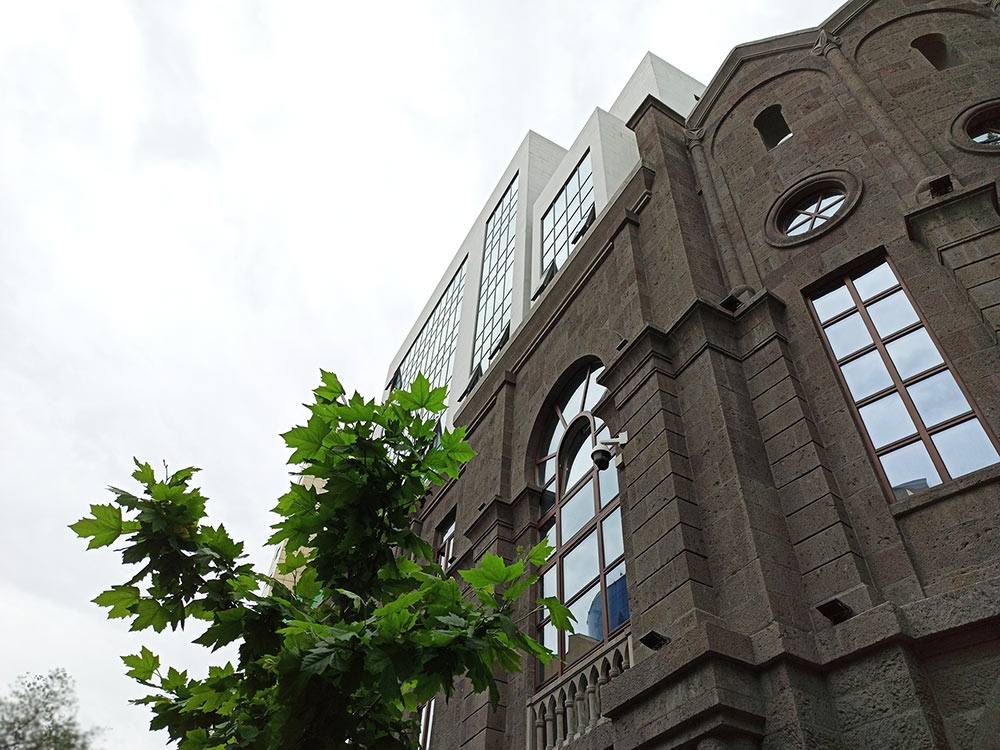 There are different types of IT companies, for example IT support companies, IT companies which create and sell various services, applications, programs. Depending on the type of IT company, there may be various legal requests by the investor such as drafting an NDA, drafting a license agreement, support in participation of legal relations with the State and third parties.
What support can we provide to startups in Armenia
Tower is able to provide full legal and accounting-related support to an investor, starting from its registration or obtaining licenses, by deeply understanding its business needs and daily activities which may include drafting contracts (employment, service, license, purchase agreements (for example for applications or programs), legal consulting, drafting privacy policies, retention of copyrights and other rights and protecting the legal interests of the company.
What privileges are intended for high-tech StartUps in Armenia?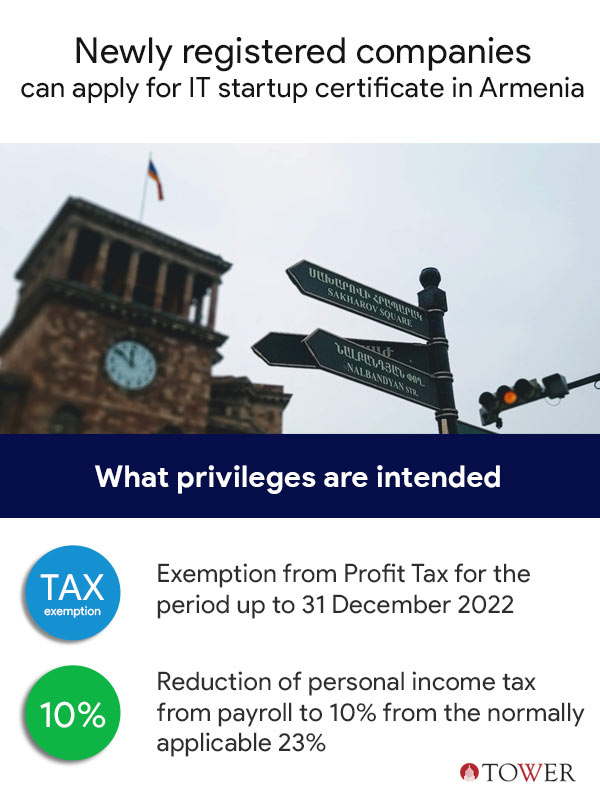 The legal basis of support to IT companies is the RA Civil Code, which also includes points on Copyright, Law on copyright and related right of RA and other.
Tower may also assist with one of the most important part of an IT company's intellectual property, by securing it with special clauses in employment, service contracts with companies, delivery contracts etc.
From May 18, 2019, a newly registered business (company and private entrepreneur) working in the IT sector has the option to apply for an IT StartUp Certificate, which will give the company the following tax privileges:
Exemption from Profit Tax for the period up to 31 December 2022
Reduction of personal income tax from payroll to 10% from the normally applicable 23%
The application for obtaining the Certificate must be filed within 90 days following the business registration. These tax benefits are available for companies with up to 30 employees, and are not available for subsidiaries or branch offices of foreign companies. The IT StartUp Certificates are issued by the Ministry of High-Tech Industry.
Following the registration of the company Tower is able to offer accounting and tax outsourcing services for high-tech companies, as well as ongoing legal advisory in Armenia. For more details of how Tower can support companies in the IT sector, please contact us by checking the details shown on this website.